Stay at the Foothills Motel and enjoy your evening bowling, eating, drinking, playing video games, and playing pool!
What a treat to stay at a fully renovated 50's motel and get some retro-fun in at our fully renovated bowling alley! With something to do for everyone from young to old, just walk from your room at the Foothills Motel and have fun playing all evening.
Enjoy 24 lanes of automatic scoring bowling, arcade games, a full bar with pool tables, and a diner. A retro classic that has been renovated to modern standards.
Details on the Foothills Bowl and advanced reservations can be found at Foothillsbowl.com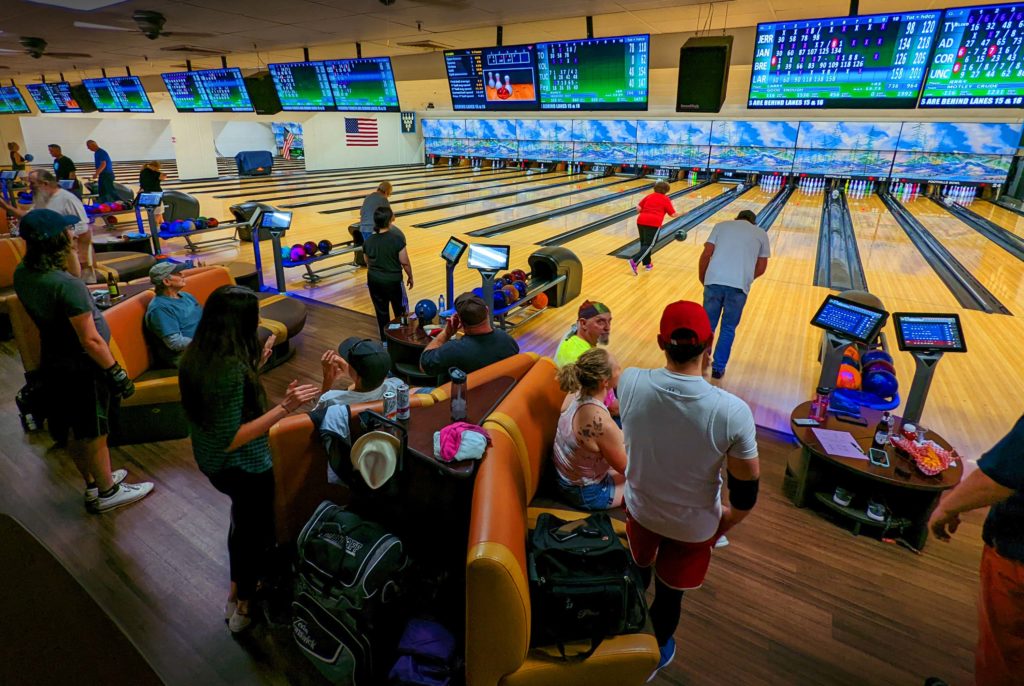 ---
So much fun to be had in an evening staying at the Foothills Motel!